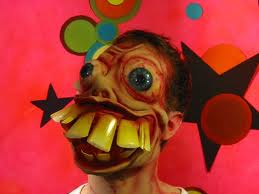 Here's me in TERROR TOONS 1.5
I have acted in over three dozen feature films and an additional half-dozen short films. Travel is not a problem...I have done movies in Illinois, Kansas, Missouri, California, Ohio, Louisiana, and Mississippi. I'm located in Los Angeles, California. I have a passport as well for overseas film productions. Feature films are my drug of choice. Will not work for deferred pay. Will not work for free, so please do not ask if I will do so.
Even though my resume may show mostly horror films, I'm open to any film genre. Age range I can play is 30-40. I will email an updated resume upon request. I also have a demo reel. Ask and you shall receive.